LiDAR scanning for Architectural Engineering and Construction (AEC) has revolutionized how we once used to plan, design and build.

Thanks to this revolutionary technology we can now capture buildings and sites as they exist in the real world. Without LiDAR technology it may have taken much longer to get relevant data or in some cases not even possible or financially feasible. Because of this we now have an abundance of data to work with which offers high accuracy, detail and flexibility. The flexibility to extract various forms of data directly from the scan data whether it is actual measurements, volumes, square footage, profiles, etc. the possibilities are endless.
To simplify this we have broken down our LiDAR services into three main categories LiDAR Scanning, As-built Inspection and As-built Modeling.
Firstly, LiDAR scanning your required project or building is a fundamental step and quite frankly the most important one. Besides the obvious reasons of data capture and scanning, it is important because it acts as a stepping stone for the other services. It is important to ensure accurate and precise data that meets your required tolerances free of any errors or slippage. Once we have scanned and ensured accurate data we can then import it into our software and begin to Register and Verify alignments of the point clouds and begin inspection or 3D CAD modeling.

What is As-built Inspection?
As-built inspection to some might simply mean inspecting the current state of your project or building to verify its current state against an original set of drawings. However it can also refer to the gathering of crucial data of current conditions that will help determine certain courses of action during your planning, design and construction phases. The critical stage of inspection can shed light on certain aspects of the project that had not been recently considered. Because of this LiDAR technology and As-built inspection has surpassed traditional methods such as surveying equipment, total stations and measuring tapes. That being said LiDAR technology and As-built inspection also compliments traditional methods to verify, confirm and troubleshoot as a more visual and immersive alternative. What is As-built modeling? As-built modeling refers to a 3D CAD model created directly from scan data. The ability to model directly from scan data helps to ensure accuracy, precision and to conserve detail of existing 'real-world' conditions or structures. As-built modeling serves a variety of purposes such as planning renovation for architects. Design, fabrication installation for construction applications. Building additions or retrofitting existing buildings for industrial and commercial applications. Even Archival documentation for heritage or preservation projects. As-built modelling has never been so accurate and reliable. These 3D CAD models can also be used to generate a variety of outputs such as 2D Drawings, Floor plans, Elevation drawings and so much more!
What is BIM?
BIM is the process of designing a building using one coherent system of models rather than separate sets of drawings. Expedite your process at all stages from planning, design, construction and later management of the completed project.
Benefits of LiDAR Scanning
LiDAR scanning for Architectural, Engineering and Construction (AEC) purposes can have huge cost saving benefits. Reduce material scrap, lower overages, lower project over runs and allow the proper planning ahead of time. Obtain valuable information from your model to create drawings, Floor plans, Elevations and so much more!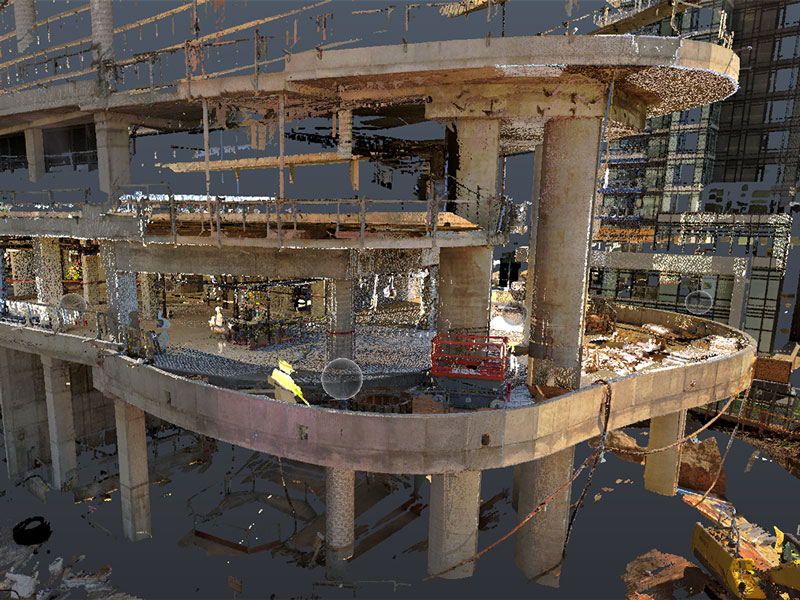 LiDAR Video
The video below demonstrates how LiDAR scanning can be used in Architectural, Engineering and Construction (AEC). For more information and quoting
Check out our website at Frontier Metrology or email us at info@FrontierMetrology.com
Visit us now for more information CLICK HERE